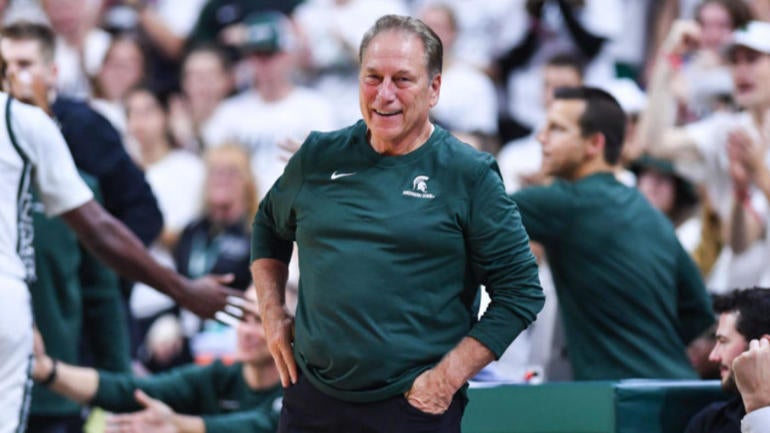 Getty Images
Michigan State played in an exhibition game against Division II Hillsdale on Wednesday. During that game, which ended in a 85-43 Spartans' win, there was an emotional moment involving a player really close to coach Tom Izzo's heart.
With 54 seconds remaining in the second half, fifth-year graduate player Steven Izzo, the adopted son of Tom Izzo, found himself at the free throw line. After Steven Izzo knocked down his first free throw, Tom Izzo could be seen smiling on the team's bench with his arms folded.
When Steven Izzo connected on the second free throw, the Breslin Center erupted in cheers, and Tom Izzo got choked up. The Spartans coach could be seen with his hand covering his face as he clearly was having a proud father moment.
Steven Izzo has seen little playing time during his collegiate career, and he has yet to score in a regular-season contest while playing for the Spartans.
Prior to the pair of successful free throws, Steven Izzo attempted a step-back 3-pointer and airballed that shot. It's safe to say his father wasn't exactly thrilled with the result of that play.
Regardless, it was quite a night for the Izzo family and one they'll never forget.