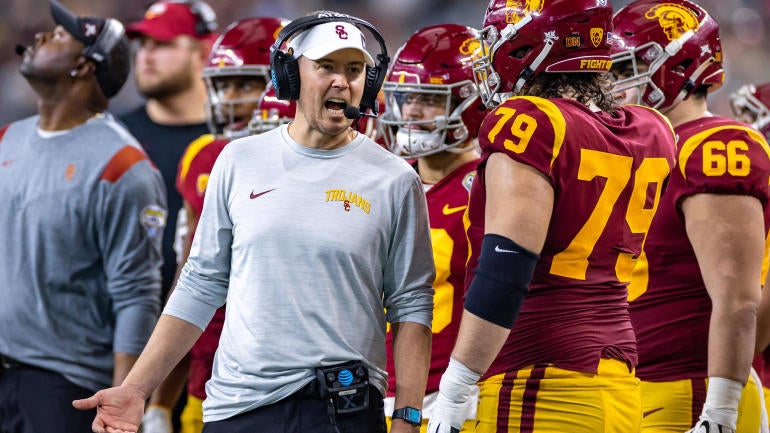 Icon Sportswire
USC coach Lincoln Riley returned to practice on Wednesday, 247Sports reports. The second-year Trojans coach had missed back-to-back practices with pneumonia. Riley also missed his weekly appearance on the "Trojans Live" radio show Monday.
In Riley's absence, USC passing game coordinator Dennis Simmons ran USC practices and spoke to the media. Simmons normally serves as the team's passing game coordinator, outside receivers coach and assistant head coach. Has worked under Riley since 2015 when both were hired at Oklahoma. 
"The guys have handled things in a pretty professional way," Simmons said Tuesday. "It's not like he's gone forever. It's one of those deals where we've got an objective, which takes place this Saturday afternoon, and that was our main focus. … We work for an incredible man and a great leader. He set a great plan together, and we're just following it until he returns."
The Trojans currently sit at 6-2 after consecutive losses to Notre Dame and Utah. The USC offense ranks No. 3 in the Pac-12 in total offensive yards and second in points behind Oregon, but the lackluster defense has been the redundant story this season. The Trojans are allowing the most rushing yards (164.3) in the Pac-12. They rank No. 8 in the conference yards (407.6) and points (30.5) allowed this season. 
USC will look to bounce back on Saturday when they travel to Berkeley, California to face Cal.