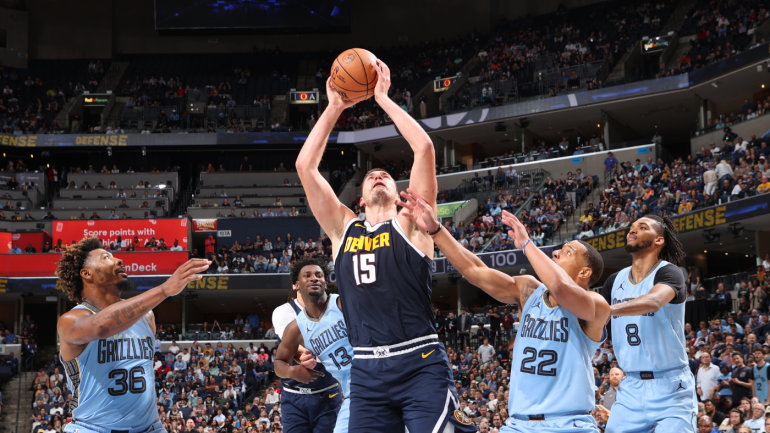 Getty Images
So routinely does Nikola Jokic make difficult basketball plays look easy that we hardly pick up on half of them. But there was no way to miss the pass Jokic delivered in Memphis on Friday. 
It comes at the 5:40 mark of the third quarter. Jokic is inbounding from the backcourt sideline, roughly at the free-throw line extended. The official has barely handed him the ball before he's already transitioning, like a shortstop turning two, into a 70-foot alley-oop on an absolute dime to Aaron Gordon. 
Are you serious? That is a pinpoint pass that happens so quickly the camera hardly keeps up with it. I'm not usually one for drooling over basketball plays that frankly aren't as hard as Twitter nerds make them out to be, but landing that ball basically on the rim, after that quick a transition rom the ref handing it to him, from 70 feet, is certifiably nuts. 
And Jokic made it look easy. Just a casual flip. I swear, this man's skill level is off the charts. His hand-eye coordination, spatial awareness and depth perception, his combination of finesse and force, it all honestly deserves more attention that it gets. Just an amazing player.