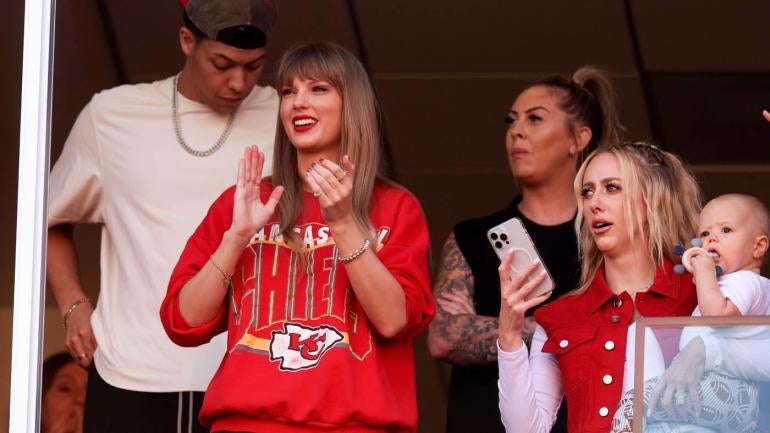 Getty Images
Notts County, who plays in League Two in England, has received quite a bit of publicity after a tabloid newspaper published a headline that read: "Taylor Swift to buy Notts County – star wants world's oldest footy club!" Following that headline, Notts County decided to release a hilarious response to that potential news.
"As sorry as we are to disappoint the Swifties in our fanbase, we're going to have to shake this story off," Notts County owners Alex and Chris Reedtz wrote in a statement on the club's X account. "There's certainly no bad blood between ourselves and Taylor but, at such an exciting time for us and the club, she surely couldn't have believed in her wildest dreams that we would relinquish our control."
"We'll leave a blank space in tomorrow's pre-match playlist for a track from her newly re-released 1989 album as a gesture of gratitude for her interest," the statement continued.
Notts County even took the Swift rumors a step further. They photoshopped her head onto the body of one of the club's owners holding the National League playoff trophy and captioned it, "Taylor's Version."
The pop star has made headlines throughout the NFL season as he's appeared at several Kansas City Chiefs amid her relationship with star tight end Travis Kelce. Ironically enough, Swift also attended a Chiefs game in New York with Wrexham Ryan Reynolds, who co-owns the League Two club.
Notts County lost at home to Wrexham on Saturday in league play, 2-0. Notts County remain in second place in the league, just ahead of Wrexham on goal differential.