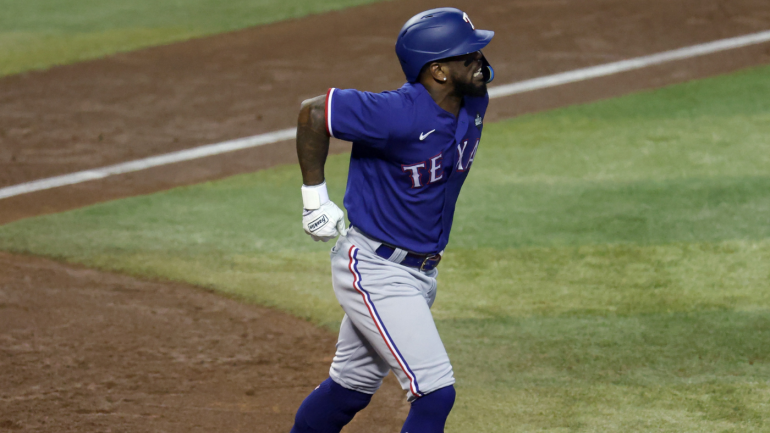 Getty Images
PHOENIX – Rangers All-Star right fielder Adolis García exited Game 3 of the World Series against the Diamondbacks on Monday due to left side tightness. He grabbed his side after a swing in the top of the eighth inning and Travis Jankowski took over for him in right field for the bottom of the inning. García underwent an MRI post-game, and the results will determine his status moving forward.
"We're being optimistic there but we'll know more tomorrow," manager Bruce Bochy told reporters about García after the 3-1 win in Game 3.
Here's a look at the swing where García appeared to aggravate his left side:
García missing any amount of time would be a tough blow for the Rangers. He's been their cleanup hitter — shifted to third for Game 3 — and has already set the record for most RBI in a single postseason. 
He has eight homers, including a walk-off in Game 1 of the World Series, and 22 RBI in 15 playoff games this year. He entered Game 3 hitting .323 with a .726 slugging percentage. 
As for García's status moving forward, we likely won't find out until Tuesday ahead of Game 4 at Chase Field (8:03 p.m. ET start time). If he's injured enough to be replaced on the roster, the Rangers can activate someone who wasn't previously on the roster, but they'd be unable to re-activate García, meaning his season would be over.