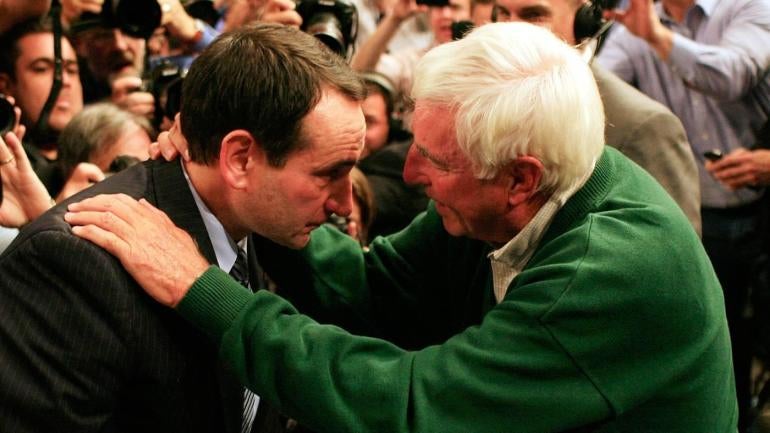 Getty Images
Legendary men's basketball coach Bob Knight died on Wednesday at the age of 83. His death came just six days after Knight had celebrated his 83rd birthday.
After starting his collegiate head coaching career at Army, Knight spent 29 seasons as the head coach at the University of Indiana from 1971 until 2000. During his time in Bloomington, Knight transformed the school's basketball program into one of the top powerhouses in the Big Ten and the entire country.
During his time with the Hoosiers, Knight went together a 662-239 record that featured three national titles and reached the Final Four on five occasions. He also won an additional 138 games during his time at Texas Tech from 2001-2008 before retiring. Knight's 902 career wins ranked as the most in the history of men's college basketball when he retired from the game. He now sits in sixth place on the all-time wins list in Division I history. 
With the passing of Knight, many members of the basketball community took the opportunity to pay their respects to the legendary head coach. Former Duke head coach Mike Krzyzewski, Los Angeles Lakers legend Magic Johnson and several others paid tribute to the Hall of Fame head coach.
Our Latest College Basketball Stories