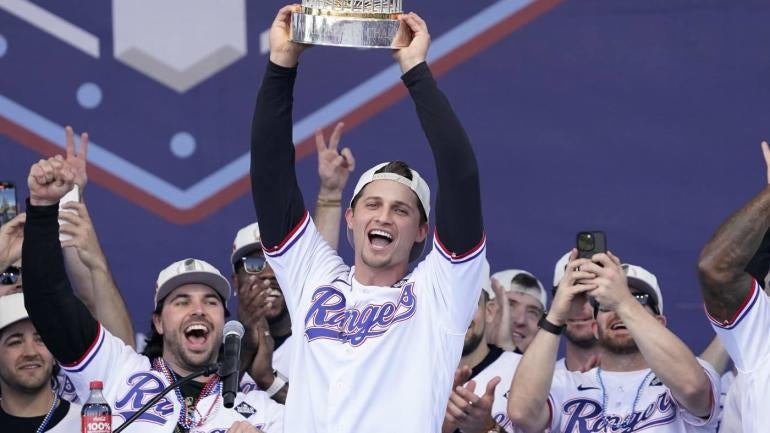 Getty Images
The Houston Astros edged out the Texas Rangers to win the American League West division title on the final day of the 2023 regular season. However, when the two sides faced off in the American League Championship Series, the Rangers got the last laugh as they won the series in seven games, paving the way for the franchise's first World Series championship.
Rangers shortstop Corey Seager wasn't done sticking it to the Astros. During Friday's World Series parade, Seager got in another dig that was directed at Astros third baseman Alex Bregman.
"This was truly special, we appreciate all your support, but I've just got one thing to say. Everybody was wondering what would happen if the Rangers wouldn't win the World Series. I guess we'll never know," Seager said in a true mic drop moment.
Back when the Astros were celebrating their division title in their locker room, Bregman said, "People were wondering what it was gonna be like if the Astros didn't win the division. I guess we'll never know." Both players quoted a line rapper Kanye West gave during an acceptance speech at the Grammy Awards back in 2005.
The Rangers star had quite a postseason as he slugged three home runs and tallied six RBIs en route to World Series MVP honors. In doing so, Seager joined Reggie Jackson as the only two players in MLB history to win World Series MVP in both the National and American Leagues.