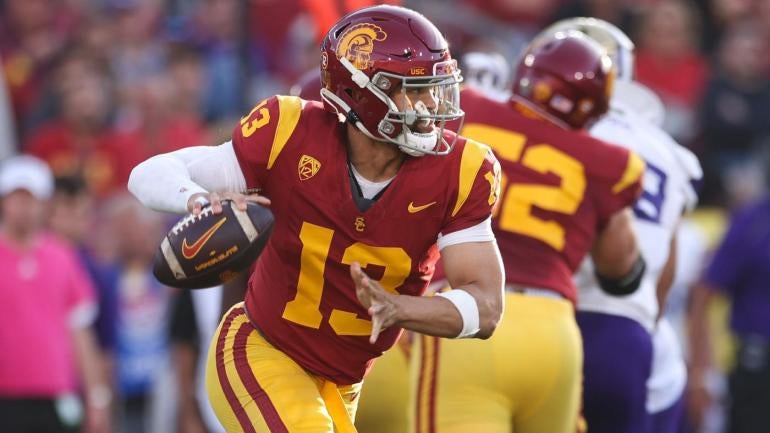 Getty Images
Josh McDaniels is out again as an AFC West head coach before the end of his second season, meaning the Las Vegas Raiders will be looking for a new decision-maker in silver and black next season. With a new GM set to be hired, too, that duo will likely be on the lookout for a new quarterback, and rightfully so. 
In this mock draft, they see two quarterbacks selected in front of them but gladly take Michigan's high-caliber prospect, J.J. McCarthy. He comes with plenty of experience, improvisational skill, and a rocket arm. 
Important: The draft order now is determined by the current, official draft order. Thanks to Tankathon for compiling it. 
For more draft coverage, you can hear in-depth analysis twice a week on "With the First Pick" — our year-round NFL Draft podcast with NFL Draft analyst Ryan Wilson and former Vikings general manager Rick Spielman. You can find "With the First Pick" wherever you get your podcasts: Apple Podcasts, Spotify, YouTube, etc. Listen to the latest episode below!
Our Latest Nfl Draft Stories