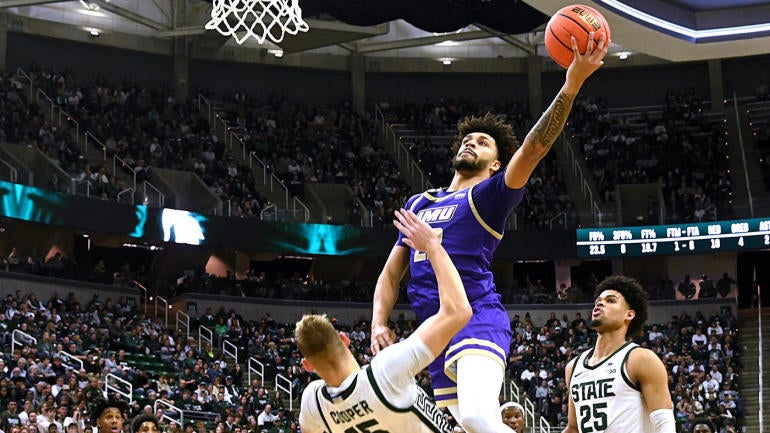 USATSI
James Madison delivered an early upset on the first day of the 2023-24 season by knocking off No. 4 Michigan State 79-76 in overtime on Monday in East Lansing, Michigan. The victory vs. MSU is just the second Top 25 win in program history after knocking off then-No. 19 Cal on Dec. 29, 1992.
JMU forward Raekwon Horton knocked down a 3-pointer with 8.6 seconds left in overtime and T.J. Bickerstaff knocked down one of his two free throws on the following possession to seal the win. 
Bickerstaff hit a short jumper with 30 seconds remaining in regulation to force overtime. Bickerstaff finished with 21 points and Terrence Edwards Jr. scored a team-high 24 points.
The Dukes were able to hold off a star performance from MSU guard Tyson Walker, who scored a game-high 35 points. Walker had the ball stolen near the 3-point line at the end of regulation. Michigan State finished the game 1 of 20 from deep. 
JMU finished last season 22-1, falling to South Alabama in the semifinals Sun Belt Conference Tournament to end its season. 
Michigan State hosts Southern Indiana on Thursday before facing No. 2 Duke on Nov. 14 in the Champions Classic. As for JMU, it will look to build off its upset win over the Spartans against Kent State on Thursday.