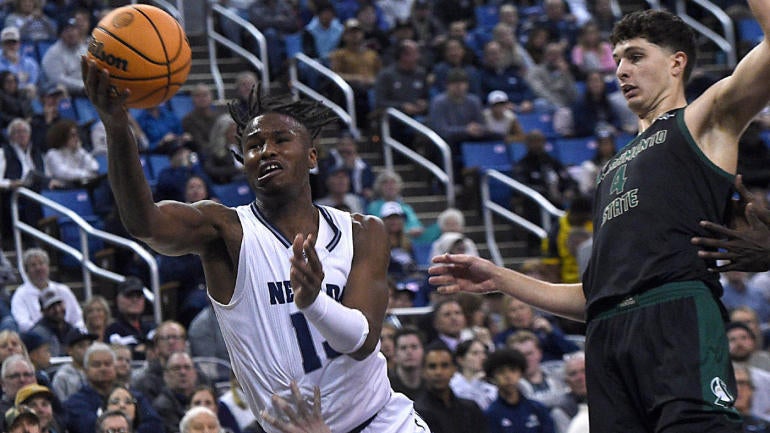 USATSI
Nevada's season opener against Sacramento State on Tuesday was temporarily delayed late in the second half due to bats invading the arena. The incident occurred with 5:40 remaining in the second half in the middle of a 12-2 run by the Hornets before the action was stopped for several minutes.
After the delay ended, Nevada closed the game on a 17-6 run to beat Sacramento State 77-63 in the first game in Year 5 of the Steve Alford era. Nevada guard Jarod Lucas scored a game-high 18 points and added four assists in the win over the Hornets. 
Nevada led by as many as 16 points in the second half before Sacramento State went on a run which was only stopped when the bats delayed the action. 
This isn't the first time that bats have entered Lawlor Events Center in Reno, Nevada. In 2017, several bats took over the arena and the Nevada Department of Wildlife confirmed at the time there could be up to 30 bats living inside the arena.
Nevada reached the NCAA Tournament last season after going 22-11 overall and 12-6 in Mountain West Conference play. The Wolfpack were eliminated by Arizona State in the First Four to end their season.