Ja'Kobe Walter was sensational in his debut as the Bears toppled Auburn in their opener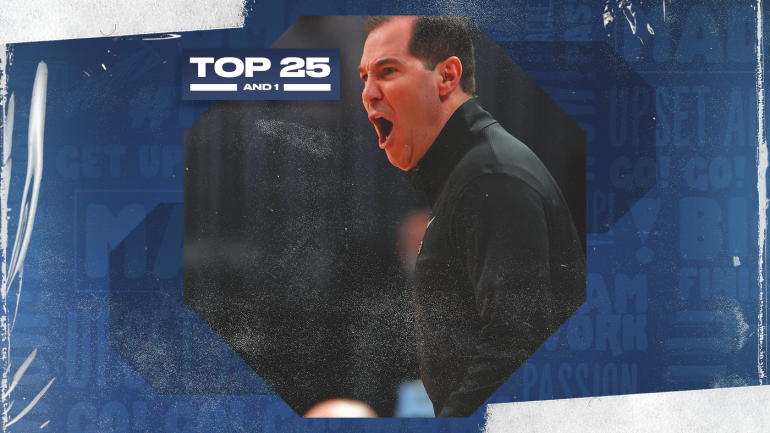 CBS Sports Graphic
This season's freshman class in college basketball isn't very well known or celebrated nationally relative to other star-studded classes that came before it. That's partly because the No. 1 prospect in the Class of 2023, Ron Holland, bypassed college completely, and partly because the two most famous players in the class, USC's Bronny James and Kentucky's D.J. Wagner, are famous mostly because their fathers are also famous basketball players.
Still, if you listened to a recent episode of the Eye On College Basketball Podcast, you might remember that I explained how, basically every season, a talented but mostly unknown freshman — unknown at least to everybody who doesn't consider themselves diehards — pops off early and establishes himself as an All-American candidate for a quality team. Two years ago, it was Auburn's Jabari Smith. Last season, it was Alabama's Brandon Miller. On Tuesday night, inside the Sanford Pentagon in South Dakota, Baylor's Ja'Kobe Walter performed in a way that suggested he could be that guy this season while finishing with 28 points and six rebounds in an 88-82 victory over Bruce Pearl's Auburn Tigers.
"I leaned on my teammates," Walter said afterward, according to the Baylor Lariat. "They just encouraged me — and the coaching staff, they [also] just encouraged me to keep going."
Walter's 28 points were the most for any debuting player in school history and the fourth-most for any player in a debut in the history of the Big 12. Simply put, the 6-foot-5 Texas native looked like a real candidate to emerge as the No. 1 pick in the 2024 NBA Draft next June.
With the six-point win, Baylor remains No. 18 in Wednesday morning's updated CBS Sports Top 25 And 1 daily college basketball rankings. The Bears' next game is Thursday against John Brown. Their next contest against a power-conference school is Nov. 22 vs. Oregon State in Brooklyn.
Top 25 And 1 rankings
Our Latest College Basketball Stories