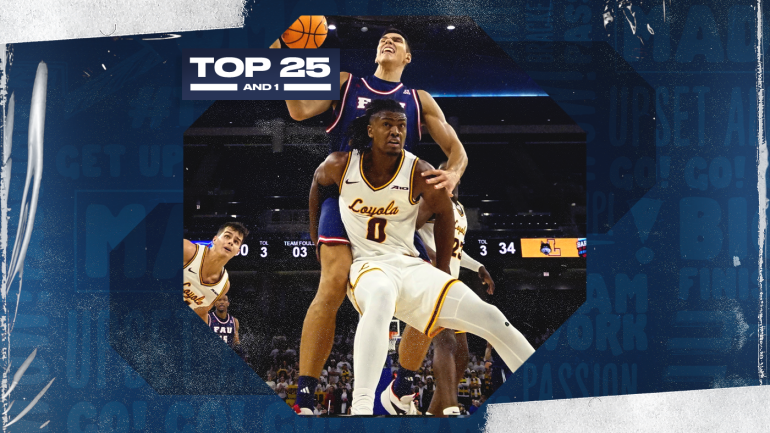 USATSI
People have been debating FAU as much as any other basketball program for more than seven months now, believe it or not.
Was that a lucky Final Four run last March — or were the Owls legitimately great all season and a totally unsurprising participant in the sport's final weekend? Is FAU really a preseason top 10 team — or is that ranking just an overreaction to an incredible run that featured wins over Memphis, Tennessee and Kansas State but could've easily ended in the first round of the NCAA Tournament?
For every believer, there seems to be three haters. The discussion is ongoing and unlikely to stop anytime soon. So it's easy to understand why FAU coach Dusty May was thrilled Wednesday night to put the past in the past and get what's long been next season underway with a 75-62 victory over Loyola Chicago.
"[It was nice] just to put closure on last year," May said afterward. "It was a special season, but as a coach, as a program and as a group of players still chasing their individual goals and dreams, it was nice just to move on to the next chapter and see what this team can become."
After going 35-4 last season, FAU is now 1-0 this season thanks in part to a season-opening 19-point, 10-rebound, four-steal performance from Vladislav Goldin, the 7-foot-1 center from Russia who is one of five returning starters from that Final Four team. Nicholas Boyd added 13 points and three steals. And Johnell Davis and Brandon Weatherspoon each finished with 12 points, giving Florida Atlantic four starters in double-figures against a Loyola Chicago program that made the 2018 Final Four but finished just 10-21 last season.
Florida Atlantic remains No. 4 in Thursday morning's updated CBS Sports Top 25 And 1 daily college basketball rankings. The Owls' next game is Tuesday against Eastern Michigan. Their first contest against a power-conference opponent will be Nov. 23 against Butler in the ESPN Events Invitational in Florida that also features Texas A&M, Penn State, Iowa State, Boise State, VCU and Virginia Tech.
Itching for more college hoops analysis? Listen below and subscribe to the Eye on College Basketball podcast where we take you beyond the hardwood with insider information and instant reactions.
Top 25 And 1 rankings
Our Latest College Basketball Stories