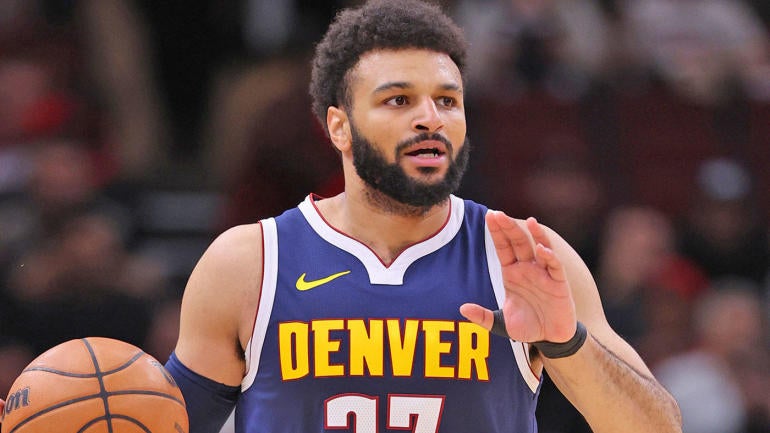 Getty Images
The Denver Nuggets are likely to be without Jamal Murray for the next three to four weeks as the team takes a cautious approach to Murray's right hamstring strain, per ESPN's Adrian Wojnarowski. 
Murray played just 10 minutes in Denver's win over the Bulls on Saturday before sitting out against New Orleans on Monday. 
If Murray is out for the expected amount of time, he may not return until the second week of December. During that span, Reggie Jackson will likely step in as the starting point guard. 
Jackson has been pretty solid this season, as has the bench overall as Denver is finally surviving the non-Nikola Jokic minutes, which have traditionally left them in the deep red. 
"This will be something that will be longer than we would like," Malone said of Murray's injury this week, per ESPN. "You have to have the big picture in mind and make sure we're putting him in position to get healthy before he comes back."
The Nuggets have some cushion for the moment. They've gotten out to a 7-1 start as they set to host the Golden State Warriors on Wednesday night.