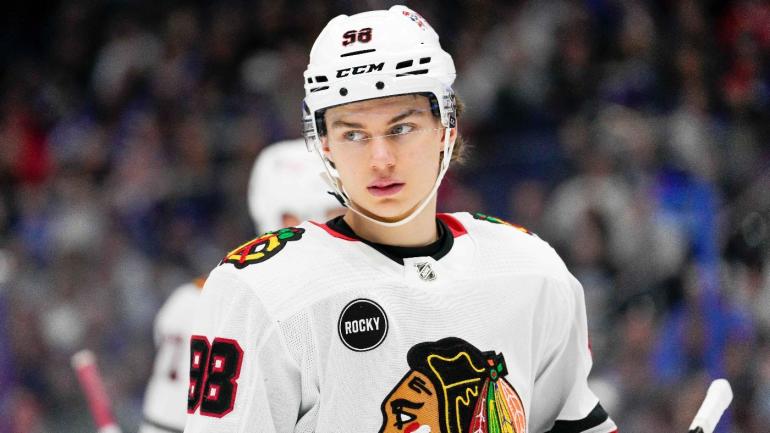 Getty Images
Connor Bedard's NHL career is off to a decent start, to say the least. Through his first 12 games with the Chicago Blackhawks, Bedard has seven goals and 11 points. On Thursday night, Bedard even made some history with a big game against the Tampa Bay Lightning.
The Blackhawks took down the Lighting, 5-3, and Bedard did a lot of the heavy lifting. He tallied two goals and two assists, including this nifty move that wound up being the game-winning goal for Chicago.
By doing that, Bedard made franchise and NHL history. At the age of 18 years and 115 days, Bedard became the youngest player in franchise history to record a multi-goal or four-point game. He passed Eddie Olcyzk and Kirby Dach for that honor.
On top of that, he became the third-youngest player in NHL history to record four points in a single game. Only Ted Kennedy (18 years, 27 days) and Bep Guidolin (18 years, 58 days), who both accomplished the feat in 1944, were younger.
Following that historic performance, Bedard is well on his way to winning the Calder Trophy. Bedard leads all rookies in goals (7) and points (11), and he's on pace to have the highest-scoring rookie season since Artemi Panarin notched 77 points with Chicago in 2015-16.
It's been a while since the NHL has seen a rookie campaign like this, so soak it in for 70 more games.