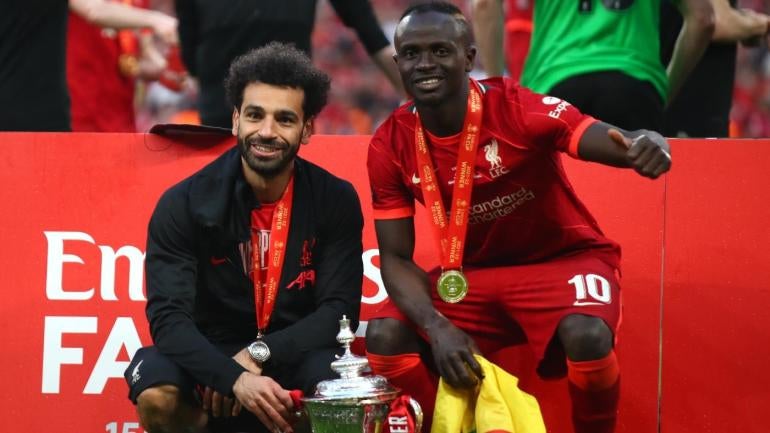 Getty Images
In a new book, "Sí Señor", former Liverpool forward Roberto Firmino shed light on tension that existed between superstars Sadio Mane and Mohamed Salah.  While the two players were able to lift Liverpool to the top, there were times during which they had visible disagreements that sometimes showed on the pitch. As competitors, it's normal for forwards to have egos but the Salah and Mane rivalry reached some tense levels. Representing Egypt and Senegal on the international stage, they would be pitted against each other when not with Liverpool but Firmino opened up on things regarding their relationship. 
"They were never best friends; each kept himself to himself," he wrote. "It was rare to see the two of them talking and I'm not sure if that had to do with the Egypt–Senegal rivalry in African competitions. I truly don't know. But they also never stopped talking, never severed ties," Firmino said.
"They always acted with the utmost professionalism. I never took sides. That's why they love me: I always passed the ball to both; my preference was for the team's victory. Many focus on what I brought to the attacking trio in tactical terms, but perhaps just as important was the human element: my role as peacemaker, unifier. If I didn't do that, it would be nothing but storms between the two of them on the field."
Firmino's insight is an excellent look into what makes a team tick. As a selfless player, the Brazillan had no issue passing to create a goal when the opening was there and as he stated, he didn't favor a single side. That balance that Firmino brought is what helped Liverpool win a title and continue to push Manchester City year after year. If he didn't do that, who knows how things would've worked out between the duo and it makes Firmino's excellence so much more impressive, having played a huge role in winning the Champions League and Premier League. 
It's one thing helping push a team forward on the pitch but it's another balancing egos and talented forwards which Firmino did and, at times, made it look easy.