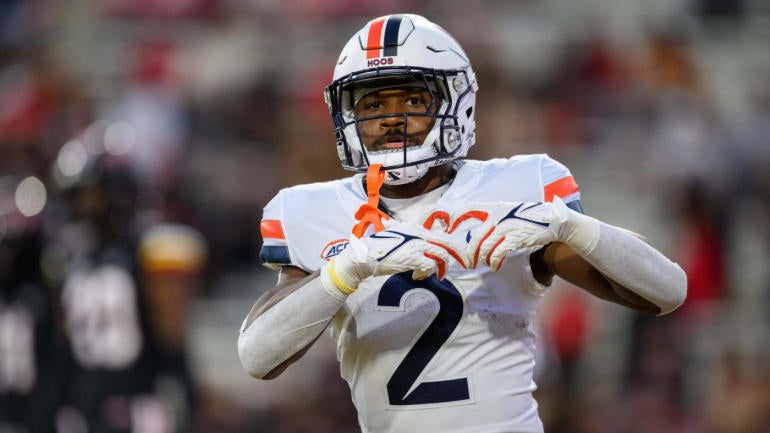 USATSI
Virginia running back Perris Jones was stretchered off the field with an injury late in the third quarter of the Cavaliers' 31-24 loss Thursday at No. 11 Louisville. Jones' injury occurred after he caught a pass from Cavaliers quarterback Anthony Colandrea and took a big hit from a Cardinals defender. Jones fumbled on contact, but the ball was recovered by Virginia wide receiver Malik Washington, who ran 42 more yards for a go-ahead touchdown. 
The severity of Jones' injury is not immediately clear at this time. The ESPN broadcast reported that Jones left the stadium in ambulance and was transported to nearby University of Louisville Hospital. Jones was reportedly not moving, but had his eyes open as he was transported out of the stadium.
Members of Louisville's training staff were the first to reach Jones. Virtually every Virginia player crowded around their injured teammate as he was loaded onto the injury cart while strapped on a stretcher. 
Jones, a senior from Alexandria, Virginia, entered Thursday with 73 carries for 386 yards and two touchdowns on the season. He was credited with three carries for 7 yards and two catches for 23 yards against Louisville before exiting the contest. 
This is a developing story that CBS Sports will continue to monitor as more details become clear.