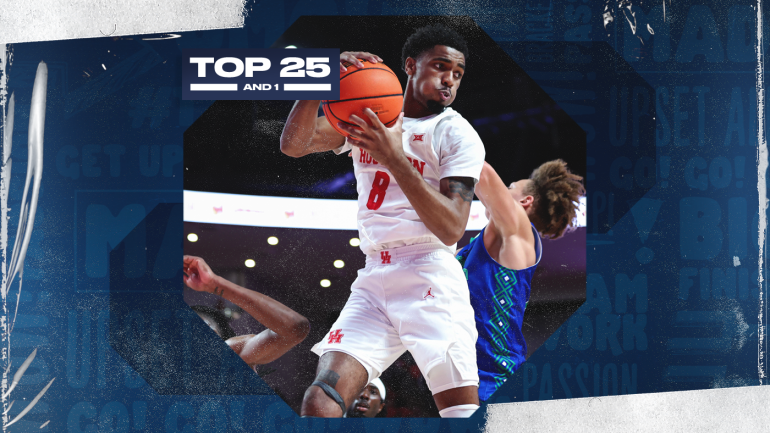 USATSI
Last Sunday night, on the Eye On College Basketball Podcast, I predicted that Houston would be the last college basketball team to take a loss this season.
So far, so good.
Kelvin Sampson's squad improved to 2-0 Saturday afternoon with an 82-50 victory over Texas A&M-Corpus Christi in which the Cougars held the Islanders to 29.7% shooting from the field and grabbed 19 offensive rebounds. They remain No. 7 in Sunday morning's updated CBS Sports Top 25 And 1 daily college basketball rankings.
"We're still growing — but I like the potential of this team," Sampson said. "I think this team can be really good. I really like this team. We have great player-leadership."
Houston has won its two contests this season — both against sub-280 KenPom.com opponents, to be fair — by an average of 42.5 points. Up next is Monday's game against Stetson. After that, the Cougars will head to the Charleston Classic, where they'll open with Towson and then play Utah or Wake Forest before closing the event with a game against either St. John's, North Texas, Dayton or LSU.
Regardless of the opponent, the Cougars will be favored in each of their three games in Charleston and, according to KenPom, in every contest between now and when they play at Kansas on Feb. 3. That doesn't mean they'll actually take an undefeated record into February, of course. But it should help illustrate why I believe Houston will keep a zero in the loss column longer than any other team.
My prediction?
Houston will be 15-0 heading into a Jan. 13 game at TCU. If so, that should be enough to make the Cougars the last undefeated team in the sport.
Top 25 And 1 rankings
Our Latest College Basketball Stories