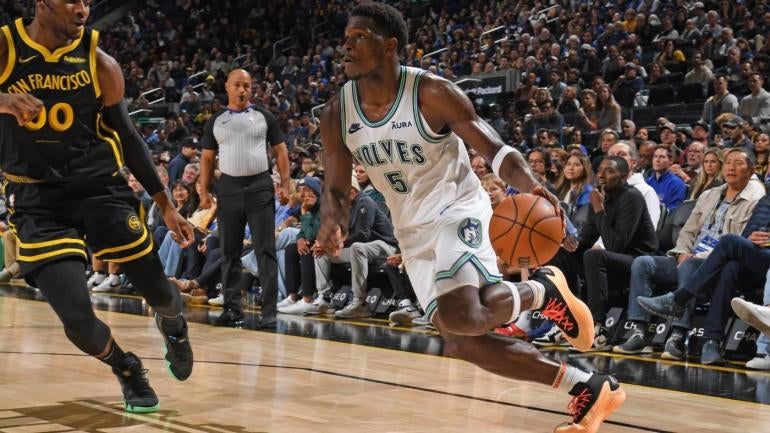 Getty Images
Minnesota Timberwolves star Anthony Edwards was assessed a technical foul after he stared down the opposition following a posterizing slam dunk during Sunday's game against the Golden State Warriors. After Edwards was given the technical foul, former Timberwolves and veteran guard Austin Rivers let it be known that he's had enough of NBA officials calling technical fouls on certain plays. 
"Can we stop giving guys techs for stare downs…it's stupid and takes away from the game," Rivers wrote on X on Sunday. "Happened again tonight with Ant. Yall want guys to compete and play with an edge. It's all passion nothing personal. Stop that BS."
Late in the third quarter of Sunday's contest, Edwards drove baseline and threw down a ferocious one-handed slam dunk in the face of Warriors forward Dario Saric. After he completed the emphatic dunk, Edwards stopped to stare down Saric, and the officials clearly weren't amused.
Edwards received a technical foul for taunting for his troubles despite turning around to get back on defense shortly after the dunk. The Timberwolves star was simply displaying his emotions following a play that gave his team an 80-68 lead at the time.
Edwards finished the contest with 33 points on 11-of-27 shooting while dishing out seven assists and securing six rebounds to help the Timberwolves defeat the Warriors 116-110.