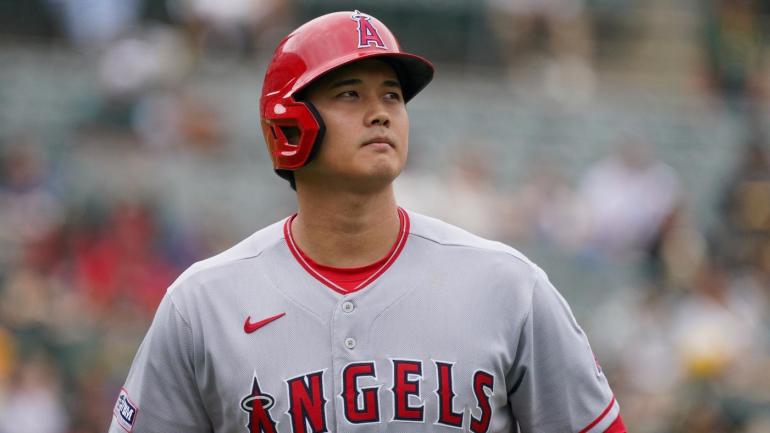 Getty Images
If Shohei Ohtani wasn't already popular enough in his home country of Japan, he will be soon. The Los Angeles Angels superstar is donating baseball gloves to every single elementary school in Japan.
On Wednesday, Ohtani revealed on Instagram that he would be donating a total of 60,000 youth baseball gloves to around 20,000 elementary schools in Japan. Ohtani said he wants to inspire a love of baseball in the next generation, and he hopes to see one of the kids impacted by the donation on an MLB field one day.
"I'm hoping the kids can spend their days happily with a lot of energy through baseball," Ohtani wrote. "I'll be looking forward to sharing the field one day with someone that grew up using this glove!"
Ohtani's donation comes ahead of what should be a very eventful offseason for the 2023 AL MVP finalist. Ohtani is set to be the biggest free agent on the market and anyone in need of a generational talent will be packing the Brink's truck to make an offer.
Ohtani is coming off another sensational season with the Angels in which he hit .304 and led the American League in home runs (44), on-base percentage (.412), and slugging (.654). On the mound, Ohtani produced a 3.14 ERA and 167 strikeouts in 132 innings. Due to a UCL injury, Ohtani is unlikely to pitch in 2024, but he will be able to make his return to the bump in 2025.