Texas A&M fired coach Jimbo Fisher before the end of his sixth season at the helm, bringing about an abrupt end to a tenure in College Station, Texas, that flashed promise but ultimately failed to live up to national championship expectations. Fisher was 45-25 (.643) with the Aggies, which fell short of the overall record set by his predecessor, Kevin Sumlin, who was 51-26 (.662) in six full seasons. 
Fisher's dismissal is expected to put Texas A&M on the hook for a buyout north of $77 million that will be paid over the course of the next eight years.
Aside from a 9-1 finish during the 2020 season played amid the COVID-19 pandemic, Texas A&M didn't come close to sniffing the highs that Fisher enjoyed during his previous stint at Florida State. He was 83-23 in eight seasons with the Seminoles and won a national championship in 2013, so there was plenty of fanfare when he was introduced as Texas A&M's coach on Dec. 1, 2017. The school even presented Fisher with a now-infamous national championship plaque with the date intentionally left blank in anticipation of a run to glory during the course of Fisher's original 10-year, $75 million deal. 
While the exact timing of Fisher's dismissal — less than 24 hours removed from a 51-10 home win against Mississippi State — came as a bit of a surprise, a culmination of shortcomings ultimately led to the change. From sky-high expectations to pedestrian results, here are some key themes that ultimately led to Fisher's downfall. 
Ill-advised contract extension
Date: Aug. 31, 2021
As if the mammoth size of Fisher's initial contract wasn't enough to raise eyebrows, Texas A&M took things a step further when it awarded Fisher a four-year, fully guaranteed extension upping his salary to approximately $9 million through 2031. It was somewhat surprising at the time considering Fisher peaked at nine wins (2018, 2020) and had yet to deliver a championship of any type for the Aggies. However, it did come on the heels of a No. 4 ranking in the final AP poll of 2020, which was the program's best finish since finishing atop the poll in 1939. 
But the extension set an already high bar even higher just as the Aggies began a rapid decline under his watch. Texas A&M went 19-15 during the remainder of Fisher's tenure despite starting in the preseason AP top 10 in both 2021 and 2022, the latter of which brought the Aggies their first losing regular season in more than a decade. For a well-resourced program with a rabid fanbase hungry for a winner, the on-field results made it increasingly difficult to justify Fisher as one of the highest-paid coaches in the country.
Poor record in big games
Notables records: 0-2 vs. Clemson, 1-5 vs. Alabama, 0-1 vs. Georgia
Faced with the reality of being in the ultra-competitive SEC West, Texas A&M hired Fisher in an effort to solidify itself as an annual contender for the SEC Championship Game … and much more. With limited exceptions — notably, home wins over Florida in 2020, Alabama in 2021 and LSU in both 2018 and 2022 — Fisher's Aggies regularly fell flat in the very games he was hired to win. That trend began just two games into his tenure in 2018 when Texas A&M suffered a 28-26 home loss to eventual national champion, Clemson. The next year in 2019, Texas A&M faced five AP top-10 opponents and lost all five of those contests. This season alone, the Aggies have gone 0-3 against ranked opponents, losing all three of such games by a touchdown or less. 
A deeper dive shows that Texas A&M, for myriad reasons, was unable to beat the odds in Fisher's tenure, something that was a prerequisite to take that elusive next step as a program. The Aggies won a respectable 82.4% of the time as favorites under his leadership but just 15.8% of the time as underdogs and never beat a ranked opponent on the road. They came close several times, including losses at Alabama in 2022 and at Ole Miss just this month, but nonetheless remain without a ranked road victory since upsetting Auburn at Jordan-Hare Stadium during the 2014 season. 
Promising 2022 season ends in disaster

Texas A&M finishes 5-7 after signing historic recruiting class
From an overhead view, Fisher had all the pieces in place — the resources, the facilities, the talent and more — to make Texas A&M a regular College Football Playoff contender. On the recruiting trail, Fisher's efforts notably peaked during the 2022 cycle when the Aggies signed the highest-ranked recruiting class in history, according to 247Sports. That made a 5-7 finish to the 2022 season all the more staggering. While Texas A&M had lost some games it shouldn't have prior to that point in the Fisher era, the carnage that fall was unprecedented in the SEC era for the Aggies. 
The spiral began in Week 2 when Texas A&M suffered a 17-14 loss to Appalachian State at Kyle Field after checking in as 19-point favorites. The Aggies won their next two games against Miami and Arkansas to improve to 3-1, but offensive woes ultimately resulted in a six-game losing streak as Texas A&M succumbed to its first sub-,500 regular-season finish since coach Mike Sherman's debut in 2008. The Aggies did manage to string together home wins to end the year, beating UMass and then upsetting SEC West champion LSU, but by then it was too little, too late.
An underperforming offense
Frustration leads to high-profile hire at offensive coordinator
Fisher brought with him not only a national championship pedigree from Florida State, but a reputation as an offensive wizard and well-regarded quarterbacks coach. But the offensive fireworks rarely went off with Fisher calling the plays. Texas A&M averaged 28.0 points per game dating back to Fisher's arrival, which ranks sixth in the league and sits 14 points per game behind Alabama. 
With pressure mounting to make a change, Fisher brought in veteran coach Bobby Petrino over the offseason to take over play-calling duties … though Fisher remained coy as to which coach would actually run the offense. While Petrino's arrival did bring statistical improvement — Texas A&M increased its scoring average from 22.8 points per game last season to 34.2 points in 2023 — it didn't lead to a substantial increase in winning, and that didn't bode well for Fisher's fate in Aggieland. 
More from Dennis Dodd: Who replaces Fisher as coach of the Aggies?
Texas A&M coaching candidates: Mike Elko, Dan Lanning, Lane Kiffin among options to replace Jimbo Fisher
Dennis Dodd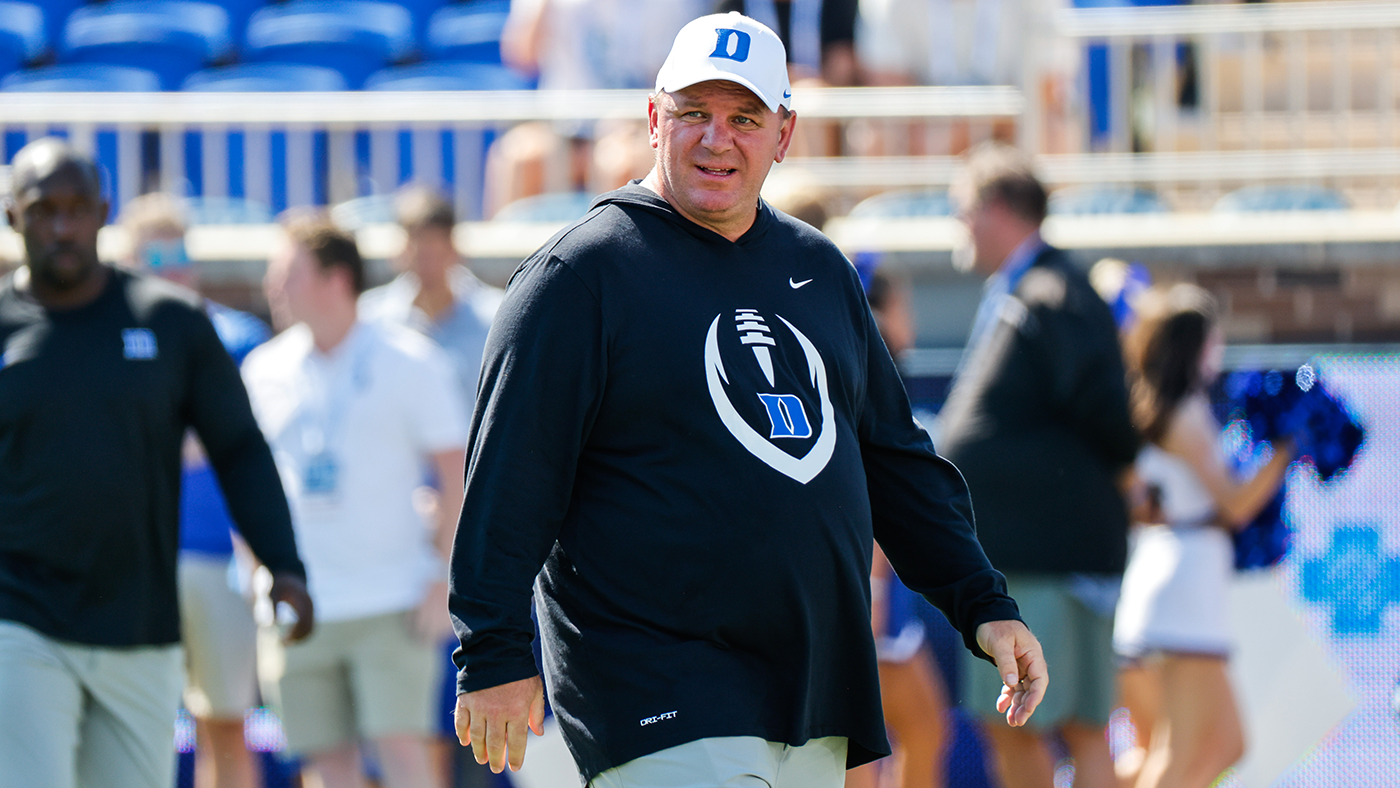 Revolving door at QB
Key attrition: Zach Calzada (transfer), Haynes King (transfer), Connor Weigman (injury), Max Johnson (injury)
The offensive disappointments can be attributed largely to Texas A&M's revolving door at quarterback, an Achilles heel during Fisher's tenure following the departure of four-year starter Kellen Mond to the 2021 NFL Draft. Mond's successor, Haynes King, couldn't shake the injury bug in 2021 or 2022 before ultimately transferring to Georgia Tech. King's departure came a year after Zach Calzada, who took over for an injured King in 2021, hit the transfer portal (first to Auburn, then to Incarnate Word). Although Texas A&M had Conner Weigman and LSU transfer Max Johnson at its disposal since the 2022 season, injuries also impacted their paths. 
It's fair to question how things might have unfolded had Calzada and King decided to stick around and provide extra depth when it could have been used. 
Staff movement 
Key departures: Defensive coordinator Mike Elko (Duke), OL coach Josh Henson (USC)
Two critical assistants departed Texas A&M's staff after the 2021 season: Touted defensive coordinator Mike Elko left for the Duke job and offensive line coach Josh Henson departed for the same role at USC. Regression in both areas have been evident with the offensive line being a particular liability in 2023. 
While the defense hasn't exactly fallen off a cliff under second-year coordinator D.J. Durkin, it hasn't played at the same clip it enjoyed under Elko. The Aggies boasted the No. 3 scoring defense in the country during Elko's final season, holding opponents to just 15.9 points on average. They've since averaged 21.2 allowed in 2022 and 20.4 points allowed in 2023. Considering the many tight losses the Aggies have suffered since the start of 2022, that regression is enough to make a difference.