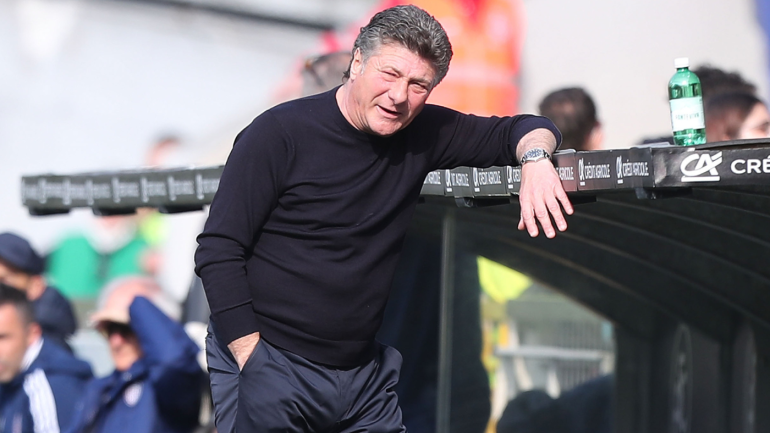 Getty Images
In surprising news, Walter Mazzarri is the new Napoli manager until the end of the 2023-24 season. The Italian side have decided to sack coach Rudi Garcia after a poor start of the season and the French manager will be replaced by Mazzarri, who previously coached Napoli for four years from 2009 to 2013. Mazzarri will sign a short term contract valid until the summer 2024, when Napoli will likely appoint another coach for the future. 
After losing to Empoli at home on Sunday, the owner of the Italian club, Aurelio De Laurentiis, decided to sack Garcia. Napoli have lost three Serie A games at the Stadio Diego Armando Maradona so far this season and currently sit fourth with 21 points, 10 behind first-place Inter.
De Laurentiis has opted for a change and talked with several candidates, including former Olympique Marseille boss Igor Tudor, who demanded at least a two-year contract, while Napoli were only offering to him a short term deal until the end of the season. On the other hand, Mazzarri immediately accepted the chance to return to the side he previously coached from 2009 to 2013, where he had tremendous success. At Napoli he won the Coppa Italian in 2012 (the first trophy of the De Laurentiis era), qualified for the UEFA Champions League group stages twice, finishing third in Serie A and then in second place in his last season at the club. Since then, Mazzarri has coached Inter, Watford, Torino and Cagliari. 
Mazzarri, at Napoli, coached players such as Ezequiel Lavezzi, Edinson Cavani and Marek Hamsik, one of the most exciting trio in the recent history of the club. The Italian manager maintained a good relationship with De Laurentiis, who now decided to bring him back to the club after this season's difficult start. Next season Napoli will likely start again with a new face and coach, but the imminent future is in the hands of Mazzarri.