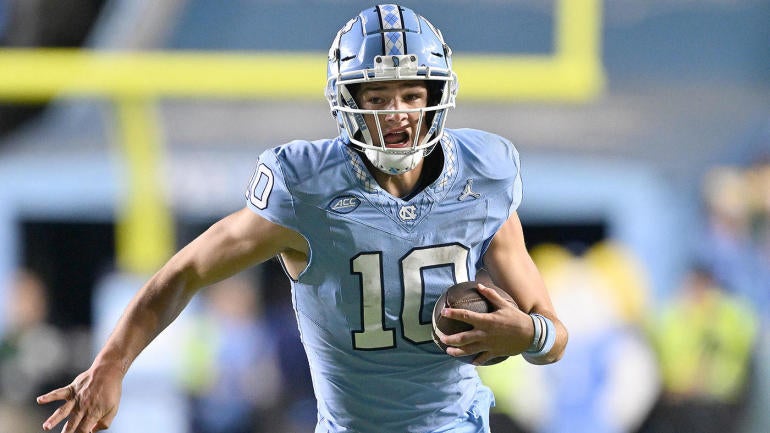 Getty Images
Are we sure Caleb Williams is going to be the first pick in the 2024 NFL Draft? After what seemed to be a formality for the longest time, I don't believe it's an open-and-shut case anymore. Drake Maye is mighty talented, and Williams hasn't been as dominant as we expected for USC this season. 
Staying on the quarterback topic, how nice of a fit would J.J. McCarthy be with the Falcons?
Important: The draft order now is determined by the current, official draft order. Thanks to Tankathon for compiling it. 
For more draft coverage, you can hear in-depth analysis twice a week on "With the First Pick" — our year-round NFL Draft podcast with NFL Draft analyst Ryan Wilson and former Vikings general manager Rick Spielman. You can find "With the First Pick" wherever you get your podcasts: Apple Podcasts, Spotify, YouTube, etc. Listen to the latest episode below!
Our Latest Nfl Draft Stories