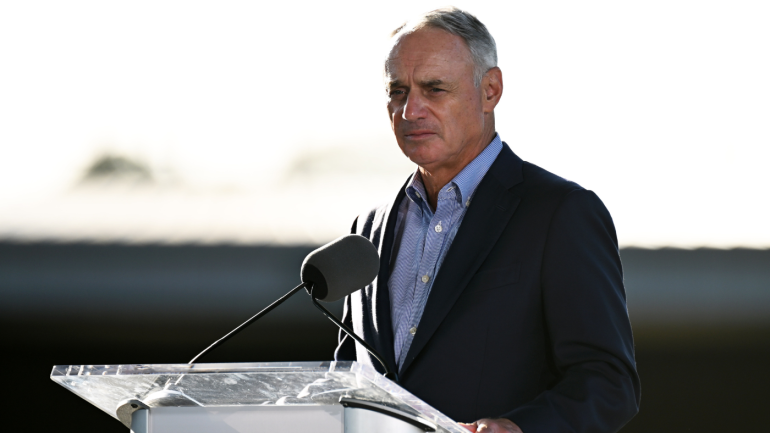 USATSI
The big news in the Major League Baseball world on Thursday was the official vote by owners to approve the Athletics move from Oakland to Las Vegas. The A's are set to have a new ballpark — if things go according to plan — on the Vegas strip for the 2028 season, so they'll still need to figure out where to play before then. 
Thursday, from the MLB owners meetings, commissioner Rob Manfred and A's owner John Fisher held a joint press conference on what will be the first relocation in Major League Baseball since the Montreal Expos became the Washington Nationals. In particular, both claimed that Fisher and the A's had done all they could to keep the team in Oakland, despite local leaders fighting hard to keep the club. CBS Sports' Dayn Perry previously wrote about Fisher's efforts to get what he wanted.
Here are some of the notable comments from Manfred and Fisher. 
Finally, Oakland mayor Sheng Thao has wanted the Athletics name to remain with Oakland and strongly requested an expansion team next time MLB adds to its roster, according to the San Francisco Chronicle. On this matter, Manfred said keeping or changing the name with the move to Vegas is up to the team itself and the A's have given every indication they are keeping the name. It will have traveled from Philadelphia to Kansas City to Oakland and Las Vegas in the history of the franchise. 
As for an expansion team, Manfred said, "we don't even know if we're going to have an expansion process." (Shaikin)
Our Latest MLB Stories