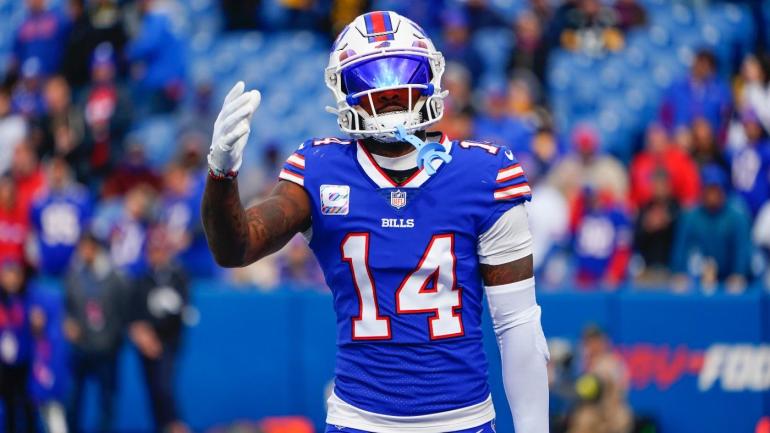 USATSI
Stefon Diggs' drama with the Buffalo Bills is getting weirder by the month. After the Bills' loss to the Denver Broncos on Monday night, Trevon Diggs, a cornerback for the Dallas Cowboys) posted on social media about his brother, saying he's "gotta get up outta there."
Even if Diggs wants out of Buffalo, future Hall of Fame tight end Rob Gronkowski can't understand why. 
"It doesn't make sense. You're paid. You're the No. 1 wide receiver, what's the worry," Gronkowski said on "Up & Adams on Wednesday. "Josh Allen looks to go to you every single time that he possibly can. You got your stats. It's not like you'll be better with another team.
"I don't know what the problem is. … Just suck it up, why cause these problems?"
Of course, this isn't the first time Diggs has caused drama in Buffalo over the last 11 months. Diggs was notably absent at the start of the Bills' mandatory minicamp in the spring, a year after signing a $96 million contract extension. He told reporters after returning to work that "all is well," suggesting "everybody has family issues." Bills quarterback Josh Allen and general manager Brandon Beane echoed as much, arguing that Diggs remains a pivotal part of the Bills' long-term plans.
Diggs has been unhappy with his situation before, which led to his trade to the Bills from the Minnesota Vikings after the 2019 season. The situation may be coming to a head for Diggs, as Gronkowski thinks this could be the beginning of the end in Buffalo. 
"There's been smoke, there's been fire for the last two years," Gronkowski said. "I don't think he's gonna be there after this year."