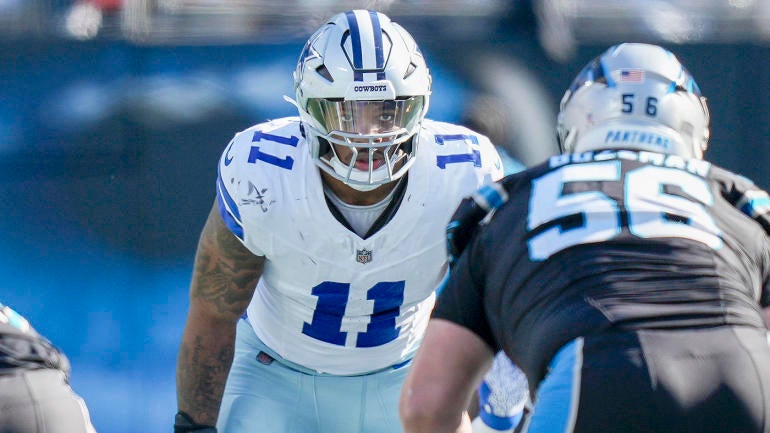 USATSI
The Dallas Cowboys defense dominated the Carolina Panthers on Sunday in their 33-10 demolition on the road. They racked up seven sacks of 2023 first overall pick quarterback Bryce Young — tied for the sixth most by a defense in a game this entire NFL this season. They also forced two turnovers: a historic 30-yard interception return by second-year cornerback DaRon Bland and a fumble recovery by safety Donovan Wilson after a sack of Young. 
Two-time First-Team All-Pro linebacker Micah Parsons led the way for the Cowboys in the sacks department, totaling two and a half, tying a career high that he reached in 2021 as a rookie in a Week 9's 30-16 loss against the Denver Broncos. However, it was an uphill battle for the 24-year-old as he battled stomach sickness, thanks to an overdose of C4 energy powder, a pre-workout beverage. 
"I got some water to help put it down," Parsons said postgame on Sunday, via The Athletic. "By the fifth play it felt like my heart was gonna jump out of my chest. I felt like I was about to explode. I'm never doing that shit again."  
If Parsons does indulge in the drink going forward, he is going to limit his intake to half a scoop.
The Cowboys, who improved to 7-3 in Week 11, return home to AT&T Stadium in Week 12 to host the 4-7 Washington Commanders on Thanksgiving.