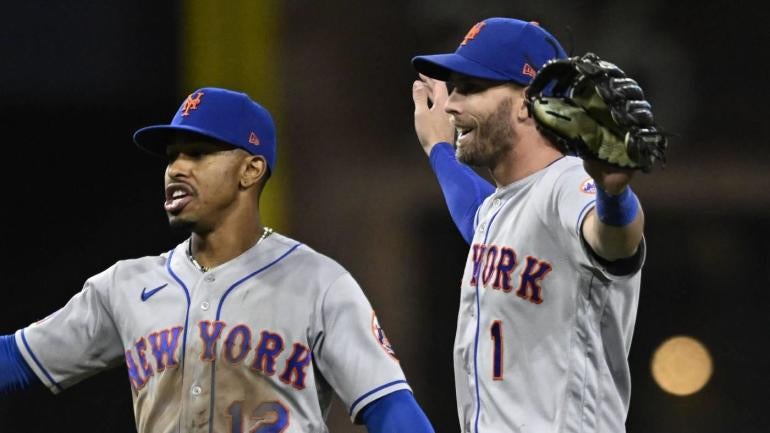 Getty Images
One year after promising to give his teammate a car if he won the National League batting title, New York Mets All-Star Francisco Lindor finally made good on his bet with Jeff McNeil, resulting in McNeil getting a new set of wheels.
On Monday, Tim Healey of Newsday shared that McNeil is now the owner of a new Ford Bronco courtesy of Lindor, who in May of 2022 stated that he would buy a car for his teammate if he won the league's batting title. McNeil would go on to lead the MLB with a .326 batting average, though Lindor dragged his feet on delivering his end of the bargain until the 2023 offseason.
Lindor's lack of delivery on his promise raised some eyebrows throughout the season, but he had stated following the end of the Mets' season in October that he would indeed be buying McNeil a car.
"It will happen — it's just a matter of time," Lindor said. "In the offseason I have got nothing but time, so it will happen."
The new Bronco and the resolution to the bet a a happy conclusion to a chapter in what has been a rather uneven relationship between the two All-Stars. Lindor once grabbed McNeil by the throat during a tunnel altercation in 2021 and the two were part of a 2023 Mets team that completely flopped in the face of expectations and was plagued by insinuations of clubhouse issues.
Whether or not both Lindor and McNeil will continue to inhabit the same roster remains to be seen. The Mets had the most expensive roster in baseball in 2023, only to finish with a 75-87 record and hire David Stearns as the team's new president of baseball operations.