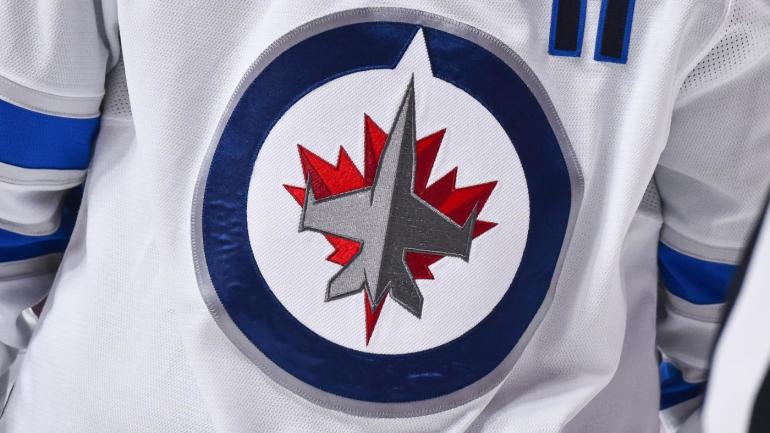 Getty Images
The Winnipeg Jets are honoring the Royal Canadian Air Force with their new third jerseys. On Saturday, the Jets introduced the hockey word to the 'Forty-Eight,' which pays homage to the 1948 RCAF team that won the gold medal at the Winter Olympics.
In a video posted to social media by the team, images of that 1948 RCAF team flash across the screen before new Jets captain Adam Lowry skates into frame to reveal the new look. The Jets and adidas actually partnered with the RCAF to get the most authentic design possible.
The 'Forty-Eight' features "RCAF Blue" as the primary color with red shoulders. At the top of the jersey, there are red and blue stripes that harken back to that 1948 squad.
It's time to FLY THE 'FOURTY-EIGHT' ✈️ pic.twitter.com/JH72EJEgOz

— Winnipeg Jets (@NHLJets) September 23, 2023
The Jets' current logo is actually inspired by the old RCAF logo, so it was only a natural fit that the team placed its current logo in the middle, combining the past and the present for this look.
"The jersey is a tribute to the incredible work and service provided by Canada's military institutions over the last century," the Jets wrote in their social media announcement.
The jersey has already gone up for sale on the teams website, but Winnipeg has yet to announce when the team will wear them in a game for the first time.