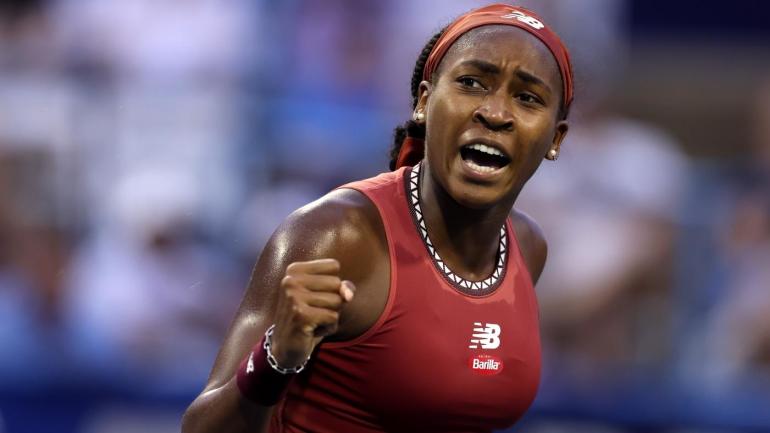 Getty Images
When a spectator experienced a medical episode during the Washington Open, American tennis star Coco Gauff was ready to jump into action. After her 6-1, 6-2 win over Belinda Bencic, Gauff explained the importance of knowing CPR.
Play was briefly halted during the quarterfinal match when a fan fell ill, and the medical staff jumped into action. The medics worked quickly to assist the spectator, and the match resumed shortly thereafter, according to a report from Reuters.
While speaking with reporters after her victory, Gauff said she was prepared to step in if the fan needed CPR. She recently received CPR training and encouraged everyone to learn the procedure as soon as they can.
"At first I was just making sure that it wasn't something cardiac," Gauff said, per Reuters. "I just took a CPR class, so if they needed me to jump in I was ready. I have my certification.
"I did ask the ref if it was cardiac. I'm sure there are more professional people out here, but she said it wasn't… that's when I realized the person will probably be OK. But yeah, everybody in the stadium should take the class. It took 90 minutes. I booked it on the flight from Wimbledon… it's really informative."
Gauff added that she first understood the importance of knowing CPR when her dad performed it on someone who ultimately died. That experience made her realize that she might have to take life-saving action at a moment's notice.
Gauff is not the only famous athlete heralding CPR training these days. Buffalo Bills safety Damar Hamlin recently returned to Cincinnati, where paramedics saved his life when he suffered commotio cordis during a game against the Bengals. Hamlin was on a speaking tour that promoted CPR and AED training.