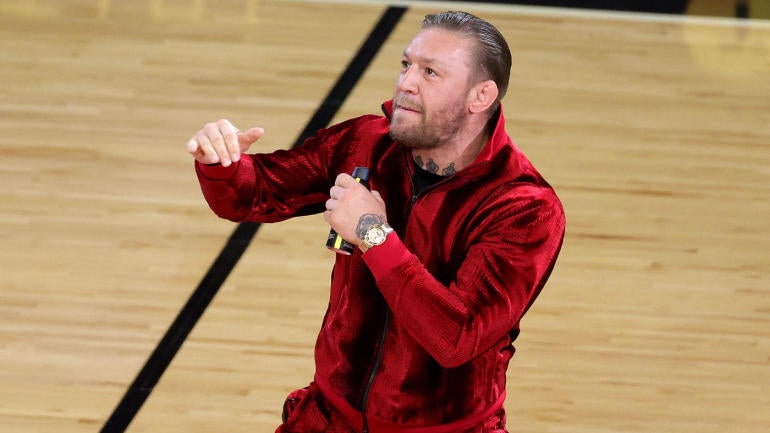 Getty Images
Conor McGregor will not face criminal charges following allegations of sexual assault. McGregor was accused of assaulting a woman during an NBA Finals game at Kaseya Center in Miami in June.
"The State Attorney's Office will not go forward with any charges and the case will be closed," the Miami Police Department said in a statement provided to ESPN on Wednesday.
TMZ reportedly obtained a close out memo with the prosecutor's office earlier in the day citing "insufficient evidence" and "contradicting and/or no corroborating witnesses." McGregor's attorney, Barbara Llanes, also confirmed the news to TMZ.
"On behalf of my client, his family and his fans we are pleased this is now over," Llanes said.
McGregor was accused of "violently" forcing himself on a woman and kissing her in a VIP bathroom during Game 4 of the NBA Finals. McGregor immediately denied the allegations. The woman also accused Miami Heat and NBA security of forcing her into the bathroom and separating her from her friend. A video later emerged of McGregor and the accuser entering the bathroom together.
An attendant was reportedly in the bathroom during the alleged assault and did not "hear any signs of distress," according to TMZ citing the close out memo.
McGregor is a former two-division UFC champion. He has not competed since suffering a broken tibia against Dustin Poirier at UFC 264 in July 2021.