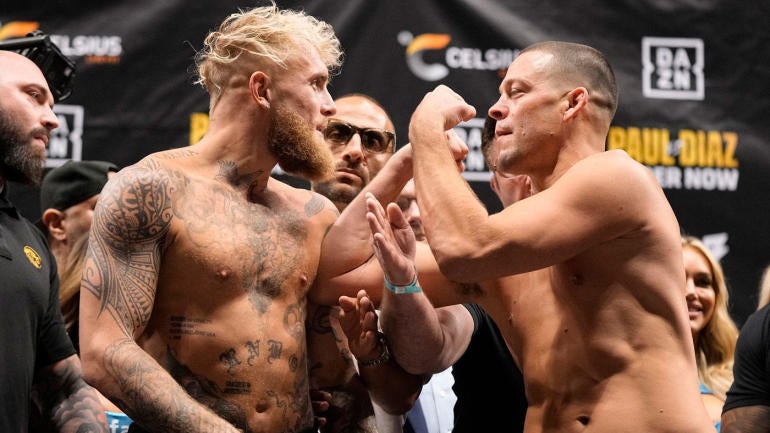 Getty Images
Jake Paul has accepted an offer to fight Nate Diaz for a second time, though it won't be in the boxing ring. Paul's promotional company, Most Valuable Promotions, tweeted the news that PFL sent an offer for Paul and Diaz to meet in the cage for an MMA bout, which Paul has accepted.
"For the record: Jake Paul will not be boxing Nate Diaz again," the tweet read. "Nate Diaz and Jake Paul have received an offer from @PFLMMA to rematch in MMA in the SmartCage. Jake Paul has accepted the offer."
The news comes less than a week after the announcement that Paul would be returning to the boxing ring on Dec. 15. That fight will be Paul's first since a one-sided decision win over Diaz in August. Paul scored a knockdown in the bout and won on scorecards of 98-91, 98-91 and 97-92 to raise his professional boxing record to 7-1.
After news of Paul's return, Diaz tweeted suggesting he had secured a rematch, but it now appears if the two meet again, it will be in the cage.
Paul signed with PFL earlier this year in what was described as a multifight, multiyear deal. It was also stated that his mixed martial arts debut was likely to come in 2024 after an appropriate amount of training.
Paul also said ahead of his boxing match with Diaz that he wanted to face the former UFC superstar in both sports.
There has been no confirmation of whether Diaz has also accepted the fight, nor a confirmed date and location for the mixed martial arts clash.