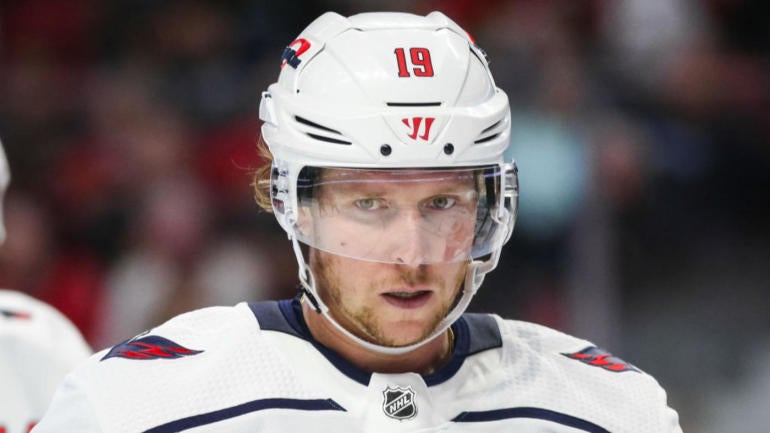 Getty Images
Washington Capitals center Nicklas Backstrom is stepping away from the team, according to a press release from the franchise. Backstrom revealed he's taking some time to evaluate his health and determine what the next step will be.
"Given my ongoing injury situation, I decided to take some time and step away from the game," Backstrom said in a statement. "This is a difficult decision, but one that I feel is right for my health at this time. I want to thank my teammates, the organization, and fans for their unwavering support throughout this process. I ask for privacy at this time as I determine my next steps and viable options moving forward."
"We stand behind Nicklas and will support him throughout this process," Capitals general manager Brian MacLellan added. "We know firsthand how hard he has worked and how determined he is to get back to full health. Our organization stands fully behind him while he takes his leave of absence from the team and takes time to evaluate his current health situation."
Backstrom has registered just one assist in eight games for the Capitals this season. The star center appeared in just 39 games last season and tallied 21 points (seven goals and 14 assists) after undergoing hip surgery in June 2022.
The 35-year-old has spent his entire 17-year NHL career with the Capitals after the team selected him with the No. 4 pick in the 2006 NHL Draft. Backstrom is currently the Capitals' all-time leader in assists (762), and he has recorded 1,033 points (271 goals and 762 assists) with the franchise.
Backstrom also ranks second in team history in points (1,033), games played (1,105), power-play points (421) and overtime goals (9). He's one of just two Capitals players ever to appear in 1,000 games and tally 1,000 points.