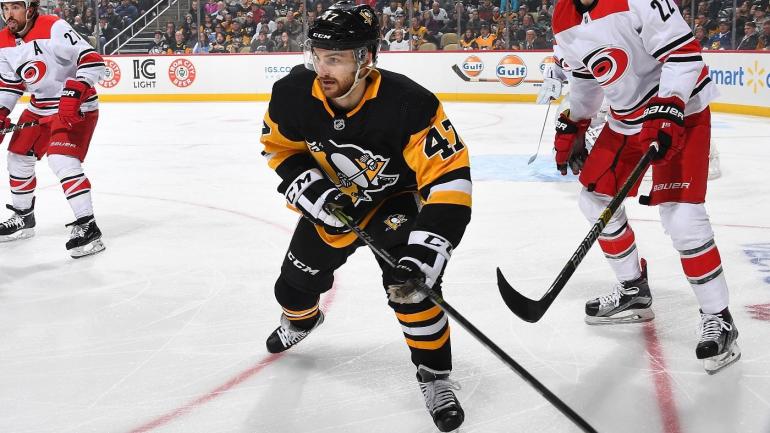 Getty Images
An arrest has been made in the death of Adam Johnson, the former Pittsburgh Penguin who was playing for the Nottingham Panthers when another player's skate blade fatally cut his neck. South Yorkshire Police announced the suspect was taken into custody on suspicion of manslaughter.
On Tuesday, Detective Chief Superintendent Becs Horsfall released a statement on the arrest. While Horsfall never named the suspect, he did note that police have consulted "highly specialized experts" throughout their investigation.
"Our investigation launched immediately following this tragedy and we have been carrying out extensive inquiries ever since to piece together the events which led to the loss of Adam in these unprecedented circumstances," Horsfall said.  "We have been speaking to highly specialized experts in their field to assist in our inquiries and continue to work closely with the health and safety department at Sheffield City Council, which is supporting our ongoing investigation."
In the second period of the Panthers' game against the Sheffield Steelers, another player's skate came up and cut Johnson in the neck. Johnson, 29, received medical treatment on the ice and was transported to a nearby hospital before he was pronounced dead.
In their statement following Johnson's death, the Panthers described it as a "freak accident."
Johnson's death sent shockwaves through the NHL, and players have begun trying out neck protection during practice and in games. The NHL and NHLPA have also been working together on ways to better protect players from blade cuts moving forward.